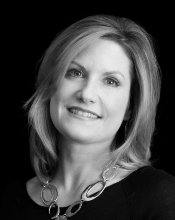 Medical Aesthetics Coordinator
As a premier skin care specialist, Colleen Morgeson provides skin analysis and develops customized treatment plans for all of our medical spa patients. She has an impeccable reputation as well as a caring approach with her patients. She works with Dr. Ronald Russo to provide our patients with the highest level of care and results.
Colleen has over 25 years of experience in providing medical grade skin care. She is highly qualified in comprehensive skin care and is certified in the most advanced laser therapies including Sciton BBL (Broadband Light), 1064, profractional and laser resurfacing, Halo and laser hair removal. Colleen uses her extensive expertise with laser technologies to provide customized, corrective treatments for all of her patients. She has received advanced training in Ultherapy, the non-surgical skin tightening and lifting procedure, earning the certification of Master Ultherapist. As a certified CoolSculpting specialist, Colleen applies her knowledge and experience with the "treat to transformation" technique to maximize body contouring for our CoolSculpting patients.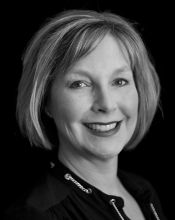 Patient Care Coordinator
Jenny joined Rejuvenis in September, 2012. She has over 10 years of experience in healthcare sales and marketing experience. She works directly with you to ensure that every need is met from the initial call to the completion of care. Her responsibilities include scheduling consultations, providing information about Dr. Russo and the practice, providing specific details about procedures. She works with Dr. Russo and you to development a surgical or treatment plan to help you achieve your goals. Jenny wants to provide you with the best possible service as she guides you through your treatment plan.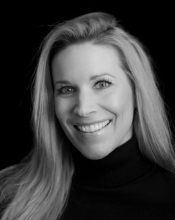 Practice Coordinator
Camille became a member of the Rejuvenis team in 2010. She has twenty years of experience in customer relations, retail management and business administration. Camille's extensive knowledge in skin care products and treatment makes her a valuable resource for patients and fellow staff members. She is the direct contact for event coordination, product lines, accounts payable and legal consultation referrals.
Front Desk Coordinator
Rae joined the Rejuvenis team in 2017. She has over 15 years in customer relations. Rae's specialization in the aesthetic field makes her an invaluable resource for our patients. Her knowledge is utilized in helping individual's navigate the vartiety of treatments and products offered exclusively at Rejuvenis to acheive their goals.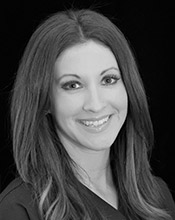 Medical Office Assistant/Skin Care Specialist
Amy has 10 years of experience in all aspects of the beauty industry, but skin care has become her true passion. She assists Dr. Russo with office treatments and procedures. When she is not working with Dr. Russo's patients, Amy loves helping her clients achieve their goals for healthy and beautiful skin. Amy will provide a full range of skin care services including facials, waxing, chemical peels and micro-dermabrasion. She is a certified eyelash extension technician and will provide full extensions or fills as a new Rejuvenis Medical Spa service. Amy is attending Parkland College of Nursing and hopes to become a plastic surgery nurse when she graduates in May, 2017.