WRITE A REVIEW
And you will have a chance to win an Alastin TriHex Preview Regimen Kit! All you have to do is, while you're at the office, write a review on Google! or visit our Facebook page! and you will be entered into a drawing for a chance to win! We will draw on January 31st!
Offer is valid while supplies last!
One kit per patient/review
If you write a review off premises, simply call us, so we can confirm the review and we will add you to the drawing!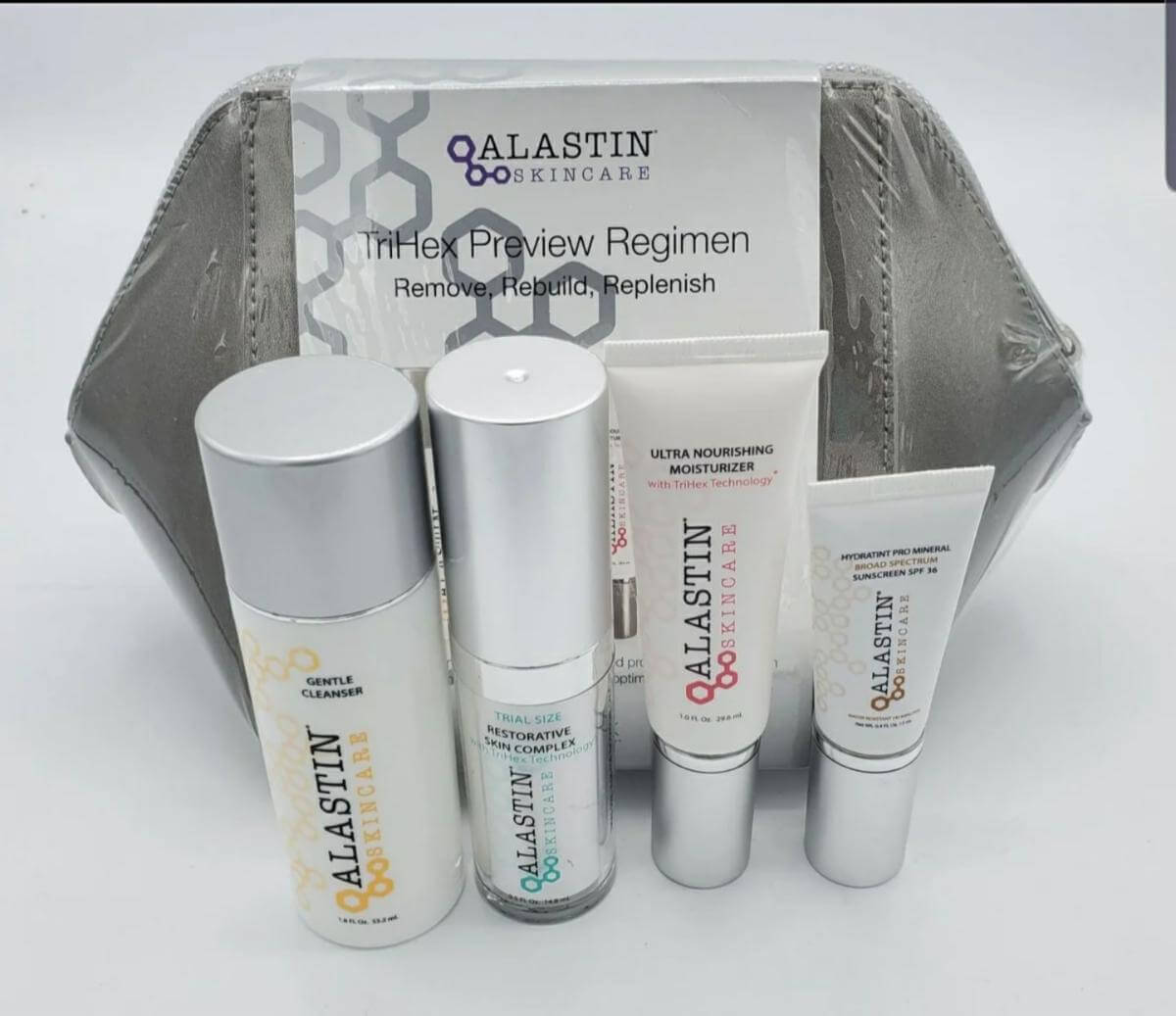 Featured Procedures
The facelift, corrects the gravitational changes in the lower one third of the face and the upper neck by smoothing the jaw-line, softening the jowls, taking up the lax skin in the neck and under the chin, and repositioning the lower cheeks in a more superior position, resulting in a smoother, more youthful appearance.
Blepharoplasty is the procedure that rejuvenates lower and upper eyelids restoring a younger, refreshed look. Eyelid lift (or blepharoplasty) is the preferred treatment for removing bags under the eyes or heavy upper eyelids, conditions that can give you a tired or haggard look and make you look older than your years.
EmSculpt is a new treatment that tightens muscles and burns fat using high-intensity focused electromagnetic technology. The "Em" in "EmSculpt" refers to the electromagnetic energy that prompts the muscles to contract on a supramaximal level.
What are Your Areas of Concern?
Facial rejuvenation procedures are performed to reverse or minimize the effects of facial aging. This is accomplished by addressing one or more of the three major features of facial aging:
Skin aging
Volume depletion
Tissue laxity and sagging
During a facial rejuvenation consultation, Dr. Russo will have patients look in the mirror and point out their areas of concern, discuss the reasons for their concerns and then make recommendations for correction.
While all the causes of facial aging act in concert, they are treated separately. Dr. Russo's goal is to maximize facial rejuvenation outcomes while meeting the goals of the patient.
Take A Virtual Consultation

Forehead and Eyebrow
Middle Face
Mouth and Lips
Neck
Ears
Eyes
Lower Face
Nose
Hands
News & Events
Bank Your Botox: $11/Unit ($1,100/Vial) Must use by 12/31/2020 Bank Your Botox & BOGO Your Hydrafaci ...



Continue Reading →