Procedures
Botox Cosmetic
Botox is an injectable that is used to treat facial lines and wrinkles that have formed as a result of overactive muscles. Purified from the Clostridium botulinum bacterium, Botox is injected into a muscle, where it acts to block nerve impulses from reaching that muscle, which causes temporary paralysis. As the muscle weakens and relaxes, the targeted crease or wrinkle softens and disappears.
Botox is one of the most frequently performed cosmetic procedures in the United States today. Because Botox is so popular and has an excellent safety record, it can be easy to forget that only an experienced medical practitioner should administer Botox. Rejuvenis has been designed as a designated Diamond Level Botox® Cosmetic Provider, which demonstrates the vast experience Dr. Russo has in providing Botox treatments to his patients from all over the country.
Botox can be used to treat a number of lines, creases and wrinkles that occur on the face.
Area of the face
Issues treated
Forehead and eyebrows

Vertical frown lines that appear between the eyebrows
Horizontal lines across the forehead that form when eyebrows are raised

Eye area

Fine lines that spread outwards from the corner of the eyes ("crow's feet)
Sagging or hooded eyelids

Mid face

Vertical lines that form around the nose (bunny lines)
Vertical lines around the lips ("smoker lines")

Lower face and neck

Dimpling of the chin
Vertical neck banding
Treatment with Botox
Treatment with Botox typically takes 10 – 15 minutes and requires no downtime afterwards. Dr. Russo will first administer a topical or local anesthetic, if needed. Then he will use a very fine needle to inject tiny amounts of Botox into the targeted skin and/or muscles. The location and number of injections will vary based upon the effect that Dr. Russo is trying to achieve.
You may resume normal activities immediately afterward, but you should refrain from lying down for several hours or rubbing the treated area, as these actions may cause the medication to spread to another part of the face. You will begin to see results within 3 – 10 days following your treatment and can expect the results to be maintained for up to 4 months before needing a touch-up.
Procedure

Gallery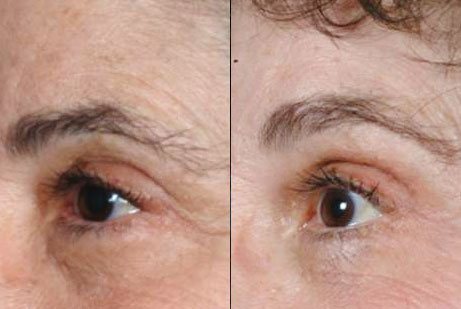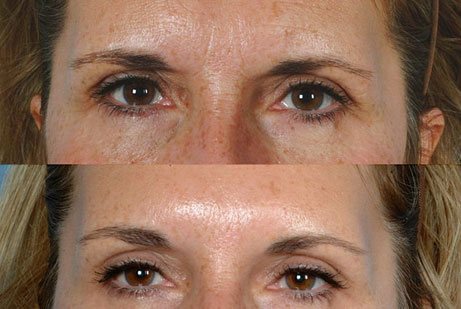 *Results may vary.
Consulting with Dr. Russo
Botox is a very safe treatment that can help correct a number of problems and subtly enhance your appearance. In general, Dr. Russo favors a more natural, untreated look and strives to achieve subtle changes. Some patients, however, prefer a more dramatic, sculpted look, and are willing to sacrifice facial expression in order to achieve it. Dr. Russo does not believe in a "one size fits all" approach when it comes to Botox, so he takes the time to work with each patient on an individual basis to ensure a satisfactory result.
Our Board-Certified Facial Plastic Surgeon, Dr. Russo, has performed thousands of Botox treatments over the last 20 years at Rejuvenis Facial Cosmetic Surgery and Medical Spa. To learn more about how he can help you achieve your cosmetic goals, we encourage you to contact our Champaign-Urbana office today.