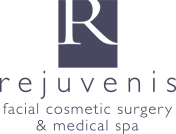 Patient Agreement and Consultation Fee Policy
The Following is the policy of Rejuvenis Medical Spa for consultation fees.
We require that you read and sign at time of consultation.
Acceptable forms of payment are cash, check, VISA and MasterCard.
Your deposit fee, which will be applied toward your appointment or treatment cost, is required at the time of scheduling your treatment.
You will have six months from the date of the consultation to schedule the appointment, if you do not schedule before the expiration date, the consultation fee becomes non-refundable.
Patient Agreement: I have read and understand the financial policy and agree to the terms stated.