Botox is the most popular non-surgical and minimally invasive treatment available today for removing wrinkles, creases, and other facial lines. With every passing year, Botox continues to rise in popularity. Just in the year 2014 alone, over six million Botox procedures were performed by surgeons – that's a whopping $2.5 billion worth of Botox injections!
Though very successful, some people are afraid of Botox. Below, we debunk the common myths surrounding Botox.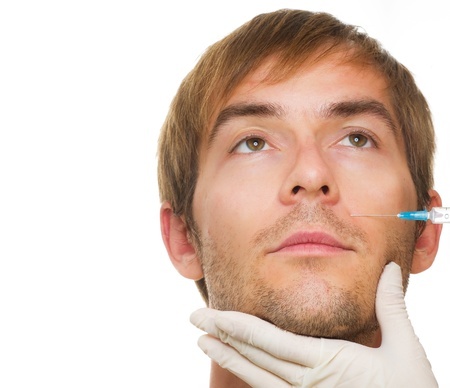 Botox is not safe.
Botox is FDA-approved injectable that is highly controlled. With millions of individuals receiving it every year without any complications, you can rest assured that Botox is completely safe and effective. That being said it is important to visit a board certified injector such as Dr. Russo for Botox injections.
Botox makes your face look stretched.
When patients think of Botox, some may imagine an over-stretch face. This however is not true. Botox works by turning off the targeted muscles and, in turn, preventing wrinkles from forming. The results are very natural without looking over-stretched.
Botox is only for the face.
Botox has multiple uses. Apart from being injected in the facial regions – such as the cheeks, forehead, and lips – it is also approved by the FDA for treating muscle spasms and excessive underarm sweating.
The injection is painful.
Contrary to what people may think, the needle used to insert Botox is very thin and one will only feel a pinch with mild discomfort, at most. Some surgeons may even offer a numbing cream before administering Botox if the patient is nervous about the pain.
Once you get Botox, you become addicted to it.
There is absolutely nothing in Botox that may cause one to become an addict. In fact, people love the results they see after receiving Botox and this is what leads them to continue the treatments. As an honest surgeon, Dr. Russo will recommend patients to stop injections if he sees they are asking for too much too soon.
If you are considering Botox injections, book your consultation today with Dr. Russo at our Champaign, Illinois office.