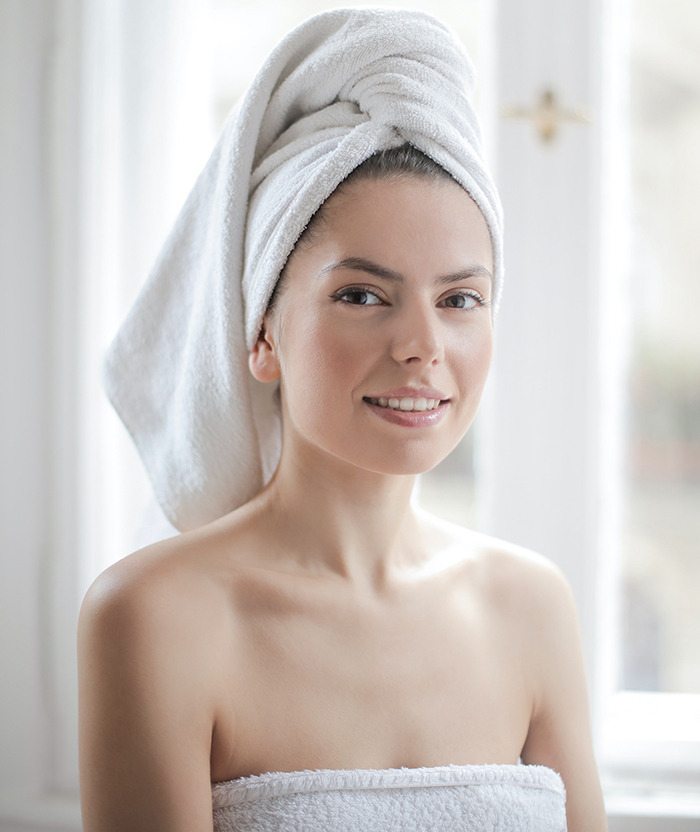 Your skin is your body's first line of defense, keeping the outside world out and the inside world in. It's your protective barrier against irritants and allergens. It is the body's biggest organ, and it is visible for all to see. So, why not give the world a magnificent view? Your skin has the ability to send a message of good health and youthful radiance, no matter your age.
Champaign-Urbana patients are fortunate to receive exceptional care and guidance from Dr. Russo, an expert cosmetic surgeon who shares some tips on how to transform your skin and maintain a healthy complexion.
The Magic Is In The Skincare Routine
Following a personalized skincare routine that is unique to your skin will contribute profoundly to maintaining beautiful and healthy skin in the years to come. Your skin also needs your protection – especially from the harmful rays of the sun, and irrespective of your age, it is never too late to start protecting and caring for your skin. The basics are a good place to start.
Cleanse. Moisturize. Exfoliate.
Transforming and caring for your skin can be as easy as using a good cleanser, moisturizer, and exfoliating. Add to this, the importance of daily sun protection and you are well on your way to achieving healthier-looking skin. Dr. Russo does however understand that for some, it may take a bit more than the basics to transform their skin, especially if you are already showing the signs of aging.
If you fall into the latter category then you may benefit from the following to start your transformation to more radiant skin:
Chemical Peels
We offer a range of chemical peels from superficial to medium depth. These can provide a range of effects from maintaining to achieving clear better looking skin. Chemical peels can help reverse aging features of the skin. They can help to quiet acne, improve mild acne scarring and are also good for correction of melasma sun damage and other skin conditions.
We offer superficial peels from Skin Medica, Inc and medium depth VI Peels to offer a broad range of improvements to a wide range of skin types. The results are improved, smoother and more even tone skin. Schedule a consultation with one of our aestheticians to see if chemical peeling is right for your skin.
Facials
The HydraFacial is the most powerful non-invasive skin resurfacing treatment offered currently, it extracts impurities from the skin, exfoliates, hydrates, cleanses and provides a healthy dose of antioxidant protection. This leads to the improvement in your skin tone and texture, results are immediately visible after treatment.
Microneedling Treatment
Microneedling treatments can be very effective in treating skin affected by acne scars, wrinkles, fine lines and signs of aging.
Even more effective is a Morpheus8 energized treatment to remove acne scars, improve skin tone, and texture concerns.
These minimally invasive skin rejuvenation treatments can help transform your skin to appear healthier and youthfully radiant. Following a consistent, healthy skincare routine, and daily sun protection regimen will help you maintain a healthier complexion for years to come.
The Best Skin Care And Guidance
Dr. Russo is the founder of Rejuvenis, where he offers a comprehensive range of cosmetic treatments to patients in Champaign-Urbana, and beyond. He is board-certified and registered with the American Board of Otolaryngology and the American Board of Facial Plastic and Reconstructive Surgery.
Schedule an appointment to consult with our medical professionals on how best to transform and maintain healthier skin.