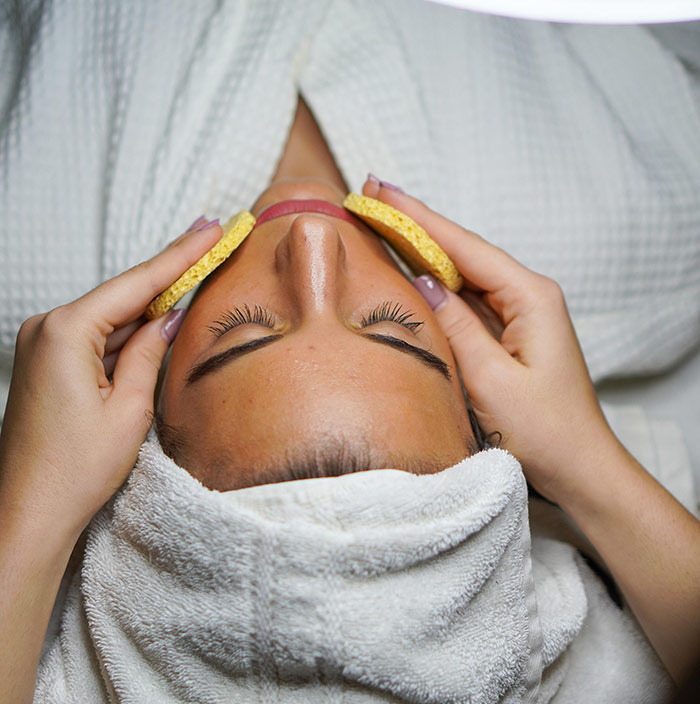 Finding the right cosmetic treatment to rejuvenate your skin, and restore youthful radiance can be a life-changing experience. Dr. Russo's beauty and med spa, Rejuvenis, offers a wide range of cosmetic treatments, including laser skin resurfacing, medical grade facials, non-surgical lifts, injectable fillers, and acne removal for patients throughout Champaign-Urbana.
Dr. Russo is a double board-certified otolaryngologist, facial plastic surgeon, and reconstructive surgeon. He and his well-trained team consult with many patients seeking skin rejuvenation treatments using lasers and other technologies. He creates a certain feeling of grace and beauty while helping patients age naturally. He shares some of his most requested non-invasive skin care treatments below.
Amplifying Natural Beauty: The Popular Five
1. HydraFacial
This zero-downtime facial is a multi-step treatment that hydrates dry skin, cleanses, exfoliates and extracts impurities. It fades acne scars and delivers skin rejuvenation serums that result in firmer skin that glows naturally.
It is the ideal lunchtime refresher for patients in Champaign-Urbana and the surrounding area!
2. Morpheus8
Allows us to transform crepey sagging skin through the gentle synergy of fractional radiofrequency energy. RF energy is delivered through microneedles to the deeper layers of skin.
This technology promotes collagen growth, and remodeling with continued visible improvements for up to three to six months. Visit us soon and say goodbye to loose skin, fine lines & wrinkles and hello to a more youthful looking you.
3. CoolSculpting
CoolSculpting, is a fat "freezing" device. It uses cold to destroy the fat in many unwanted areas of the body. This process works by naturally flushing out fat cells.
During a treatment the unique system destroys up to 25% of fat. It is perfect for treating stubborn bulges of fat resistant to diet and exercise.
4. FaceTite
The visible improvements of FaceTite are firmer, tighter, and more resilient skin. These benefits continue long after a session. Our patients see results that last for up to 4 years.
This technology contours the face through radiofrequency-assisted fat removal. It also stimulates the production of collagen and elastin.
FaceTite is great for tightening loose skin around the neck, jawline, and face area. It is the non-surgical alternative to a facelift.
5. Halo Laser
This innovative machine-based skin resurfacing treatment combines the gentle power of ablative and non-ablative laser wavelengths. The combination technology dives deep into the skin's layers and heals damaged skin beyond its outer layers.
It creates a natural healing response that stimulates collagen production. As the micro-wounds heal, skin texture continually becomes healthier.
Patients generally have Halo Laser treatments to address large pores, fine lines, sun damage and an uneven skin tone.
Innovation Equals Skin Rejuvenation
With the benefits of medical science and technology and a machine-based skin rejuvenation treatment, you can radiate with natural-looking youthful radiance as you age gracefully. Non-invasive treatments, for instance the use of fractional lasers, offer a quicker recovery time and few side effects.
We deliver consistent results every time. Our goal is always to reduce the signs of aging with a treatment most suitable to you and your skin.
Call our office today to schedule your next appointment!